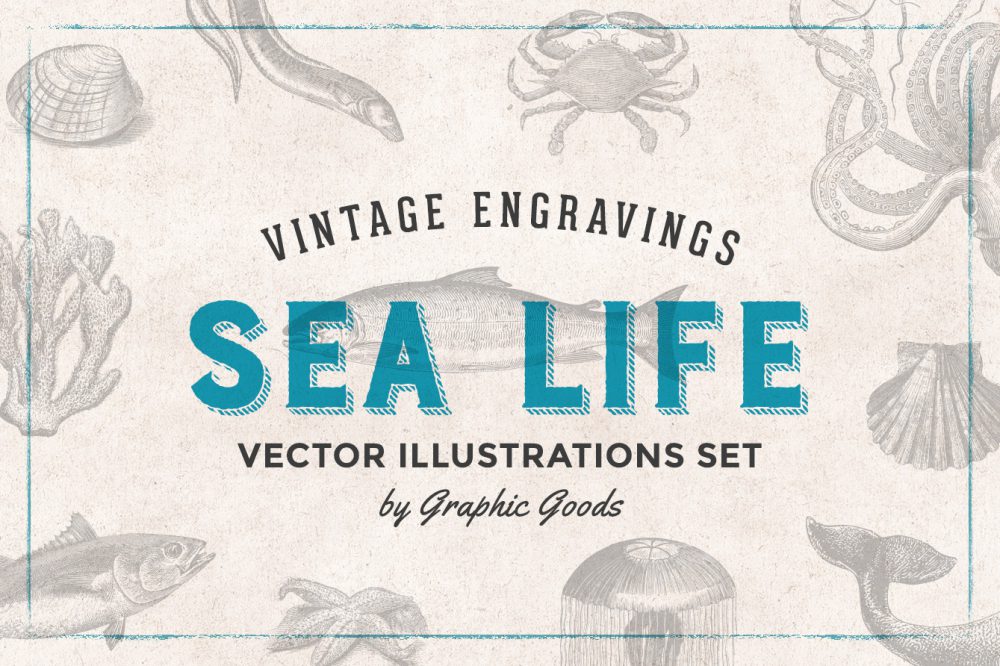 This set contains 89 engraving style illustrations of seafood and underwater creatures. It includes illustrations of many species of fish, shellfish, sea mammals, whales, molusc, shells, seaweed, corals etc.
Some of species included in this set: bleak, bream, carp, cod, Wels catfish, conger eel, flounder, herring, john dory, mackerel, perch, pike, roach, salmon trout, brook trout, salmon, sturgeon, tautog, tench, tuna, chaetodon, telescope goldfish, blowfish, flying fish, lumpfish, sunfish, lophius, swordfish, walrus, sea lion, seal, penguin, sea turtle, manatee, killer whale, manta ray, shark, hammerhead shark, dolphin, narwhal, bowhead whale, rorqual whale, fiddler crab, edible crab, blue crab, spiny spider crab, hermit crab, lobster, crayfish, prawn, brown shrimp, starfish, seahorse, jellyfish, argonaut, squid, soft, clams, mussels, scallop, oysters, various sea shells, sea mat, seaweed, sponge, anemone.
It's all vector so you can easily change color or scale it to any size you need. These illustrations will be perfect for logos, branding, t-shirts, prints, packaging, retro badges, restaurant menus etc. It's also very suitable for decoupage and scrapbooking purposes.
Features:
89 elements
Highly detailed
It's all vector
PSD, AI, EPS & PNG included