Hi, I'm Mateusz, I'm from Poland and I'm the owner Graphic Goods, a small studio specializing in creating vintage-inspired graphic design resources.
As you might have noticed, Graphic Goods' favorite work is collecting and restoring engraving-style illustrations from old books. I've been always attracted to this kind of antique ephemera and wanted to use them in my graphic design projects.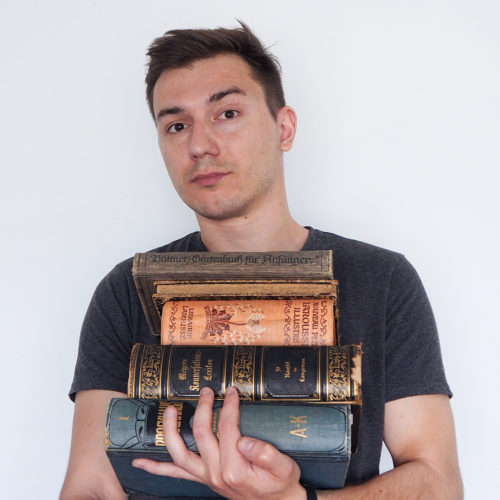 So I started to collect them, at first for my personal use and then I figured out that other designers can find them useful too, so I decided to share my resources with others.  All images that you can find in my carefully tailored collections were restored from sources that are in public domain.
I also create print templates, fonts, logo templates and more. You can find my work on many online marketplaces such as Creative Market, Envato Elements, Graphic River or Design Cuts where many happy customers already purchased my products. Hope you'll find them useful too. Don't forget to check samples of my work and other useful stuff available as freebies.
Thanks for visiting my website and using my stuff! If you have any questions, feel free to drop me a message.